Our office furniture is a response to a clear necessity for efficient and durable modern computer desks, suitable for both, the home or the office. Our products are exported to Europe, Asia, Latin America and The Caribbean.
Resulting from the information gathered through extensive market research, each model is designed prioritizing the main attributes consumers mentioned as "decisive" when buying Quality Computer Desks & Carts:
1) Durability,
2) Space Optimization,
3) Ergonomics,
4) Comfort & Practicality of use,
5) Easy Mobility,
6) Appealing design,
7) Access to equipment connections,
8) Maintenance,
9) Value-for-money.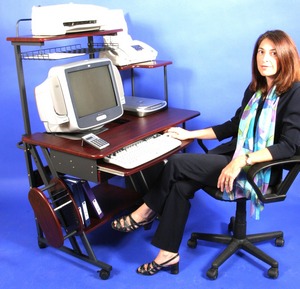 OceanPointe Distributors Corporation
168 West State Road # 434
Winter Springs, Florida 32708
Ph: (321) 303-9598
www.1-ComputerDesks.com
e-mail: info@1-computerdesks.com
All Material Copyright © 2001-2014
CUZZI Desks & LCD TV Mounts - www.1-computerdesks.com
All Rights Reserved